Resonance Structure: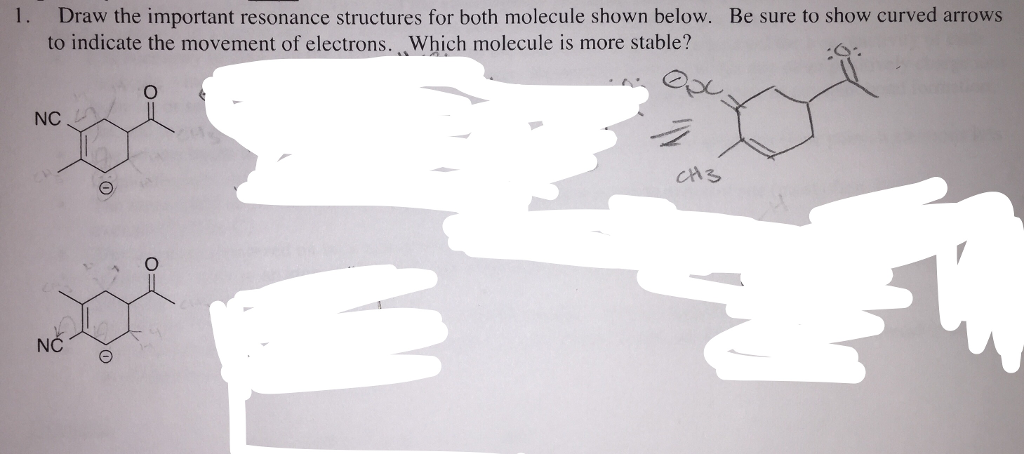 I think I have the answer to the first one correct, but I still need help with both. Thank you
1. Draw the important resonance structures for both molecule shown below. Be sure to show curved arrows to indicate the movement of electrons. Which molecule is more stable? NC ANY As No?