3.1 Case – Amazon
Respond to the questions in detail, in two – three pages or 700-1000 words.
Use the following video: https://www.youtube.com/watch?v=oZJJr7P7uNs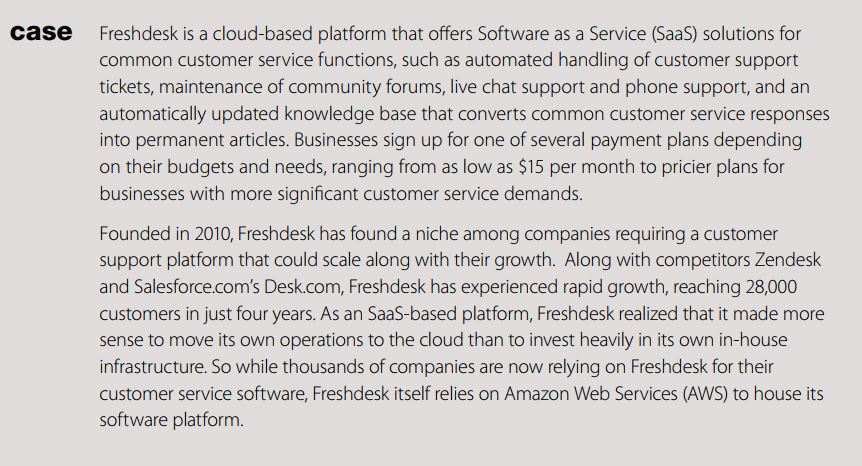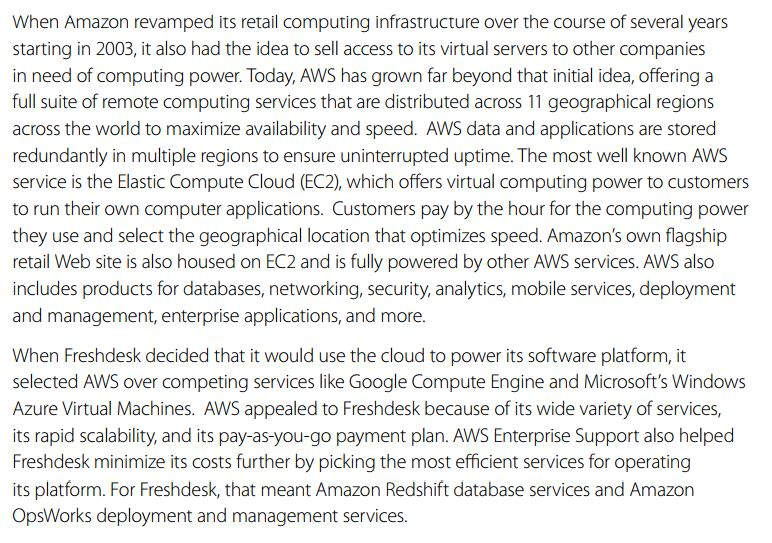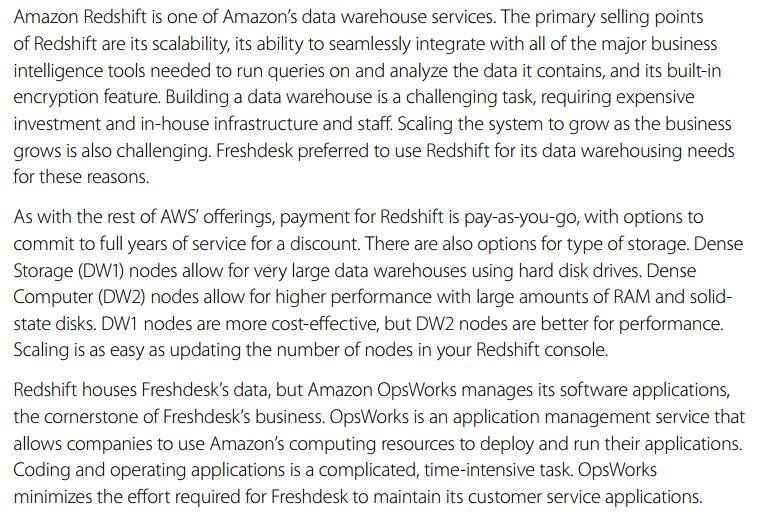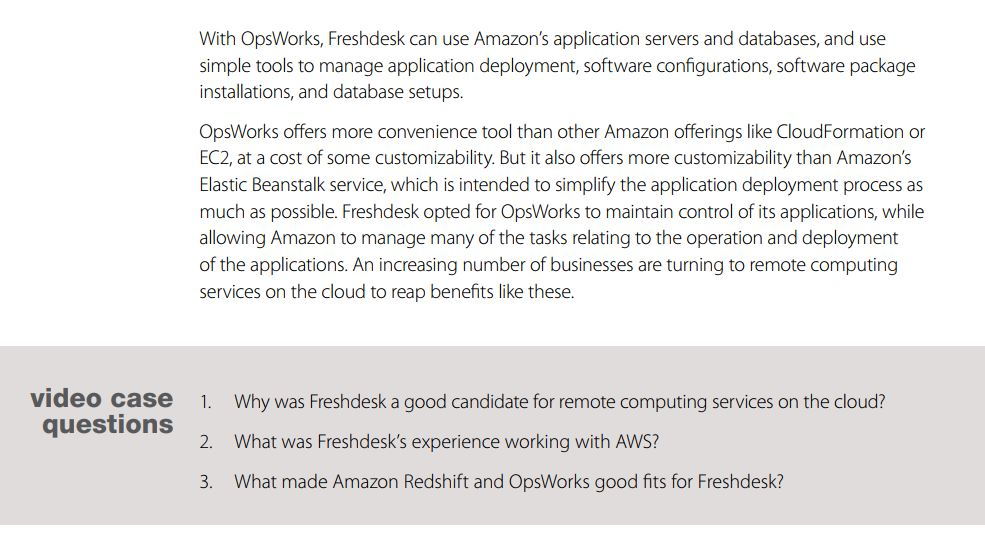 Freshdesk is a cloud-based platform that offers Software as a Service (SaaS) solutions for common customer service functions, such as automated handling of customer support tickets, maintenance of community forums, live chat support and phone support, and an automatically updated knowledge base that converts common customer service responses into permanent articles. Businesses sign up for one of several payment plans depending on their budgets and needs, ranging from as low as $15 per month to pricier plans for businesses with more significant customer service demands case Founded in 2010, Freshdesk has found a niche among companies requiring a customer support platform that could scale along with their growth. Along with competitors Zendesk and Salesforce.com's Desk.com, Freshdesk has experienced rapid growth, reaching 28,000 customers in just four years. As an SaaS-based platform, Freshdesk realized that it made more sense to move its own operations to the cloud than to invest heavily in its own in-house infrastructure. So while thousands of companies are now relying on Freshdesk for their customer service software, Freshdesk itself relies on Amazon Web Services (AWS) to house its software platform.