On January 1, 2018, Jana started a small flower merchandising business that she named Jana's Flowers. The company experienced the following events during the first year of operation:
Started the business by issuing common stock for $30,000 cash.
Paid $19,000 cash to purchase inventory.
Sold merchandise that cost $10,000 for $21,000 on account.
Collected $16,000 cash from accounts receivable.
Paid $3,750 for operating expenses.
Required
a. Organize ledger accounts under an accounting equation and record the events in the accounts. In the last column of the table, provide appropriate account titles for the Retained Earnings amounts.
b-1. Prepare an income statement.
b-2. Prepare a balance sheet.
b-3.Prepare a statement of cash flows.
c. Since Jana sold inventory for $21,000, she will be able to recover more than half of the $30,000 she invested in the stock. Do you agree with this statement?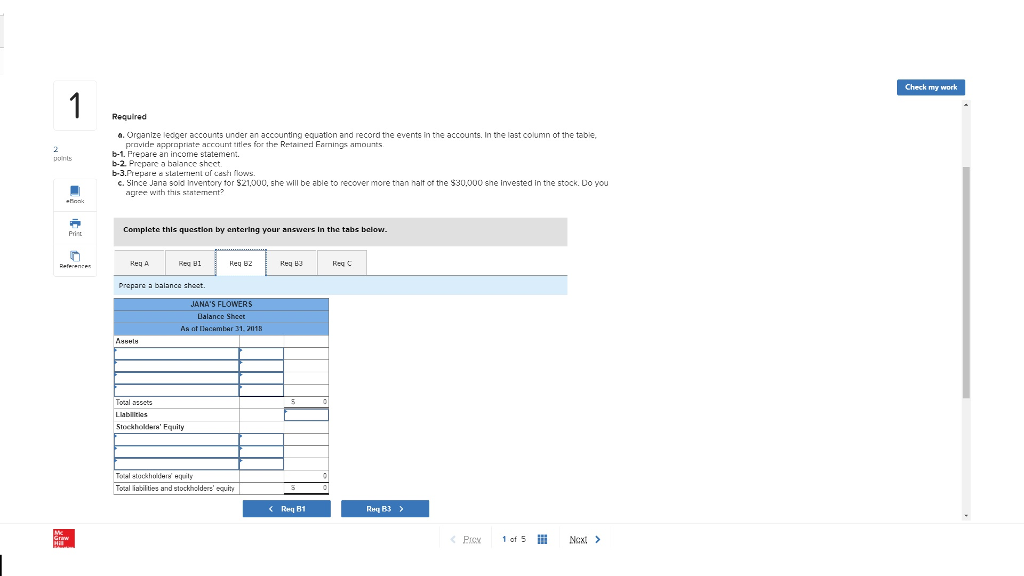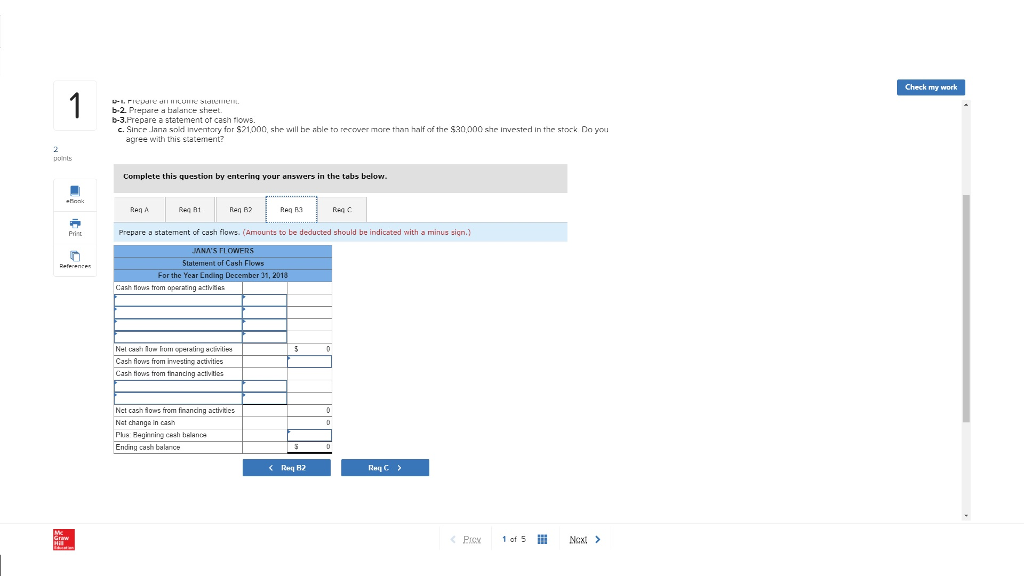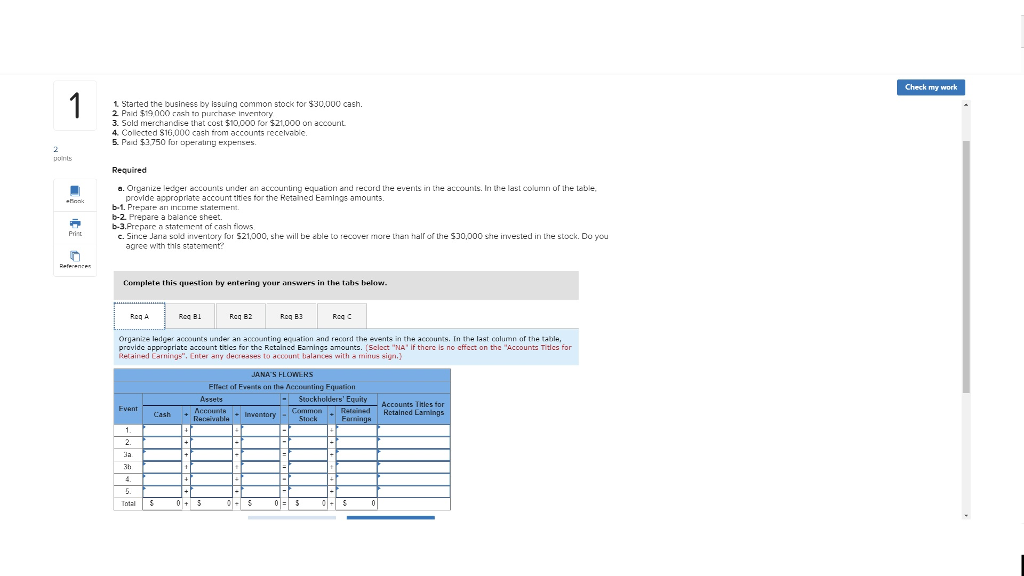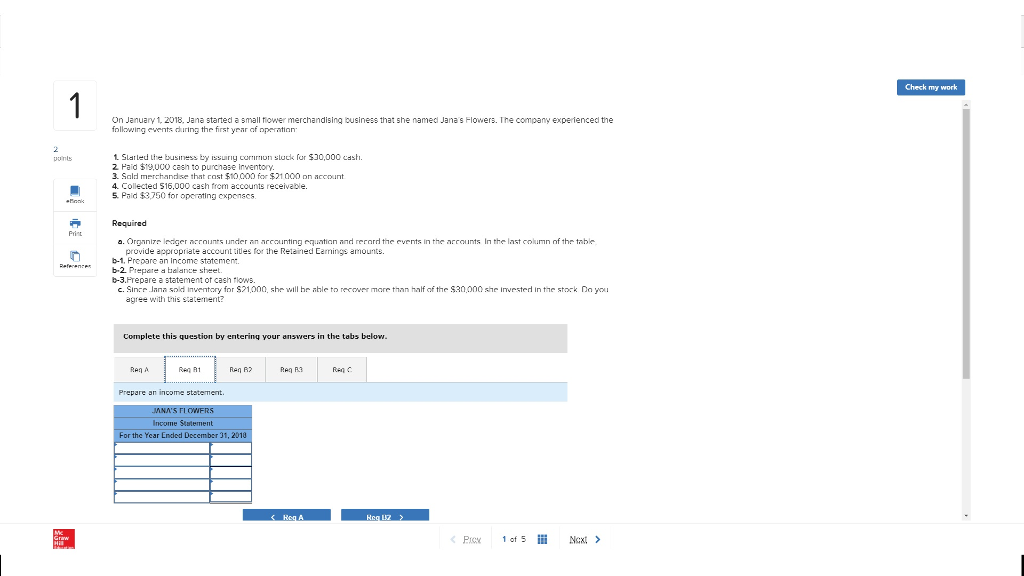 Check my work Required a Organize ledger accounts under an accounting equation and record the events in the accounts. In the last column ot the table, provide appropriate account titles for the Retained Farnings amounts b-1Prepare an income statement b-2. Prepare a balance sheet b-3.Prepare a slalerie of castillows. C. Since Jana 500 Inventory for $21000, she will be able to recover more than nait of the $30000 she invested in the stock. Do you agree with this statement? Complete this question by entering your answers in the tabs below. Print Reg Bl Reg E3 Regic Prepare a balance sheet. JANA'S FLOWERS Dalance sheet Aavis Toal sets Liabilities Stockholders' Equity D Tal locktailers pity Total liabilities and stockholders' equity S C C Rey H1 Ray B3 > of 5 ii Next >