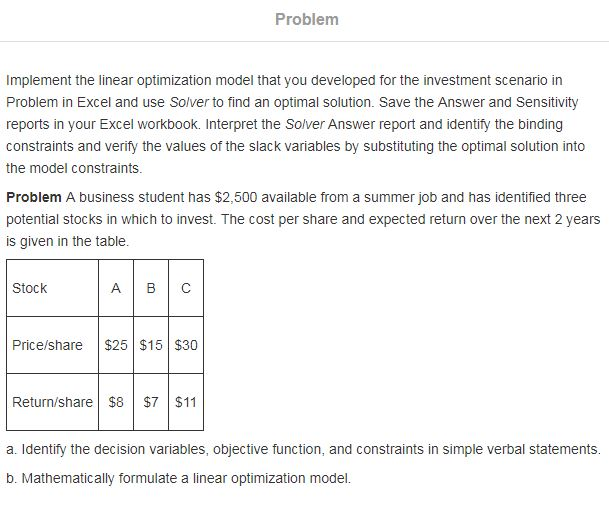 Hi, Sir.
I want to know this problem.
This problem is number 8 of chapter 13 in Business Analytisc 2ed.
Implement the linear optimization model that you developed for the investment scenario in Problem in Excel and use Solver to find an optimal solution. Save the Answer and Sensitivity reports in your Excel workbook. Interpret the Solver Answer report and identify the binding constraints and verify the values of the slack variables by substituting the optimal solution into the model constraints. Problem A business student has $2, 500 available from a summer job and has identified three potential stocks in which to invest. The cost per share and expected return over the next 2 years is given in the table. a. Identify the decision variables, objective function, and constraints in simple verbal statements. b. Mathematically formulate a linear optimization model.