Please help!! I don't know where to start.
Tetris is a game where players need to match falling tetrominos. A tetromino is a structure consisting of four connected squares. The figure displays all seven possible tetromino shapes. An active tetrominos can be rotated counterclockwise in 90 degrees steps. Rotating a tetromino four times yields the original shape.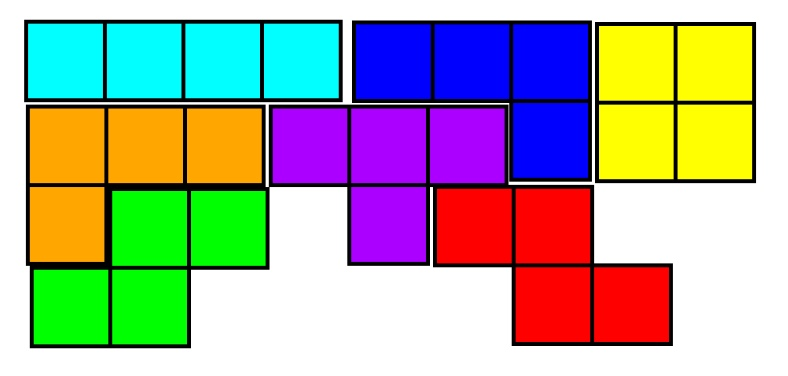 Above figure: The seven terominos: they can be also named by the letter they resemble. The figure shows I (light blue), J (dark blue), O (yellow), L (orange), T (purple), S (green), Z (red).
Implement a Java program that randomly chooses a tetromino shape, a random orientation, and a random location within the frame, and displays it on the screen. Then, the program can terminate (or wait until the user closes the window).
1. Create a TetrisViewer class
2. CreateaTetrisComponent(should include a method paintComponent and a method setTetromino(/*
shape, orientation */).
3. In the TetrisViewer class, randomly choose a tetromino and its orientation(usejava.util.Random).
Set this information in the TetrisComponent.
4. Display the frame and component.
5. Experiment with different tetromino sizes.